Composer's full name: Albert Charles Paul Marie Roussel
Date of Birth: 05 April 1869
Date of Death: 23 August 1937
Nationality: French
Period/Era/Style: 20th Century, Impressionism, Neo=Classical
Contribution(s): Roussel was a French composer. He spent seven years as a midshipman, turned to music as an adult, and became one of the most prominent French composers of the interwar period. His early works were strongly influenced by the impressionism of Debussy and Ravel, while he later turned toward neoclassicism.
Biography: Life: Albert (Charles Paul Marie) Roussel was an outstanding French composer and teacher. Orphaned as a child, he was educated by his grandfather, mayor of his native town, and after the grandfather's death, by his aunt. He studied academic subjects at the College Stanislas in Paris and music with the organist Stoltz; then studied mathematics in preparation for entering the Naval Academy; at the age of 18, he began his training in the navy; from 1889 to August 1890 he was a member of the crew of the frigate Iphigénie, sailing to Indochina. This voyage was of great importance to Roussel, since it opened for him a world of oriental culture and art, which became one of the chief sources of his musical inspiration. He later sailed on the cruiser Devastation; received a leave of absence for reasons of health, and spent some time in Tunis; was then stationed in Cherbourg, and began to compose there. In 1893 he was sent once more to Indochina.
Albert Roussel resigned from the navy in 1894 and went to Paris, where he began to study music seriously with Eugène Gigout. In 1898 he entered the Schola Cantorum in Paris as a pupil of Vincent d'Indy; continued this study until 1907, when he was already 38 years old, but at the same time he was entrusted with a class in counterpoint, which he conducted at the Schola Cantorum from 1902 to 1914; among his students were Satie, Golestan, Le Flem, Roland-Manuel, Lioncourt, and the young Edgard Varèse. In 1909 Roussel and his wife, Blanche Preisach-Roussel, undertook a voyage to India, where he became acquainted with the legend of the queen Padmavati, which he selected as a subject for his famous opera-ballet. His choral symphony Les Evocations was also inspired by this tour.
At the outbreak of World War I in 1914, Albert Roussel applied for active service in the navy but was rejected, and volunteered as an ambulance driver. After the Armistice of 1918, he settled in Normandy and devoted himself to composition. In the autumn of 1930 he visited the USA. Another student of Roussel's was Bohuslav Martinů (after the war and his own apprenticeship, and starting in 1923). Roussel died in the town of Royan, (Charente-Maritime department), in western France, in 1937, the same year that his countrymen Maurice Ravel and Gabriel Pierné died.
Music: Albert Roussel began his work under the influence of French Impressionism, with its dependence on exotic moods and poetic association. He eventually found a personal style which was more formal in design, with a strong rhythmic drive, and with a more distinct liking for functional tonality than is evident in the work of his more famous contemporaries (for instance Debussy, Ravel, Satie, and Igor Stravinsky). The sense of formal design asserted itself in his symphonic works; his Suite (1926) signalizes a transition toward neo-Classicism; the thematic development is vigorous, and the rhythms are clearly delineated, despite some asymmetrical progressions; the orchestration, too, is in the Classical tradition. Roussel possessed a keen sense of the theater; he was capable of fine characterization of exotic or mythological subjects, but also knew how to depict humorous sitUations in lighter works.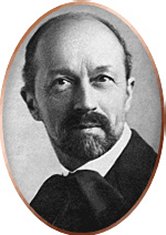 Albert Roussel's training at the Schola Cantorum, with its emphasis on rigorous academic models such as Giovanni Pierluigi da Palestrina and J.S. Bach, left its mark on his mature style, which is characterized by contrapuntal textures. In comparison with the subtle and nuanced style of other French composers like Gabriel Fauré or Claude Debussy, Roussel's orchestration is rather heavy. While the stylistic and orchestral aesthetic of so-called "French" music was one which Roussel did not fully share, it is nevertheless true that Roussel was never a mere copyist of Teutonic models. Certainly, in contrast with the sound of the German romantic orchestral tradition (such as Anton Bruckner or Gustav Mahler), Roussel's manner could hardly be called heavy at all.
Roussel was also interested in jazz, and wrote a piano-vocal composition entitled Jazz dans la nuit, similar in its inspiration to other jazz-inspired works such as "Blues" second movement of Maurice Ravel's Violin Sonata, or Darius Milhaud's La Création du Monde).
Roussel's most important works are the ballets Le festin de l'araignée, Bacchus et Ariane, and Aeneas and the four symphonies (of which the Third, in G minor, and the Fourth, in A major, are highly regarded and epitomize his mature neoclassical style). His other works include numerous ballets, orchestral suites, a piano concerto, a concertino for cello and orchestra, a psalm setting for chorus and orchestra, incidental music for the theatre, and much chamber music, solo piano music, and songs.
Arturo Toscanini included the suite from the ballet Le festin de l'araignée in one of his broadcast concerts with the NBC Symphony Orchestra. René Leibowitz recorded this suite in 1952 with the Paris Philharmonic, and Georges Prêtre recorded this same music with the Orchestre National de France for EMI in 1984.
---
Playlist: 
---
Quick Buttons To Info Sites:
---
Most Recent Maestro68 Postings: 
---
Audio Store Items Featuring This Composer:
---